The Wetland Coffee Break series helps keep our community of wetland lovers connected and learning about wetlands throughout the year, from anywhere! Bring your coffee and learn about wetlands, the plants and animals that call them home, and the many natural benefits they provide to our communities. Sessions are held on Zoom and feature time for audience Q&A.
See below for a list of upcoming presentations and to register. Once you register, you'll receive an automatic email including the URL link and password you'll need to access the meeting. We record and post each presentation so you can watch any that you missed live. You'll find links to these recordings below, and you can also find them on our Facebook page.
We are grateful to all of the presenters for sharing their knowledge and expertise and to everyone interested in learning more about wetlands! If you are interested in giving a Wetland Coffee Break presentation, or if you have a wetland topic you'd like to see covered, please contact Katie.Beilfuss@wisconsinwetlands.org.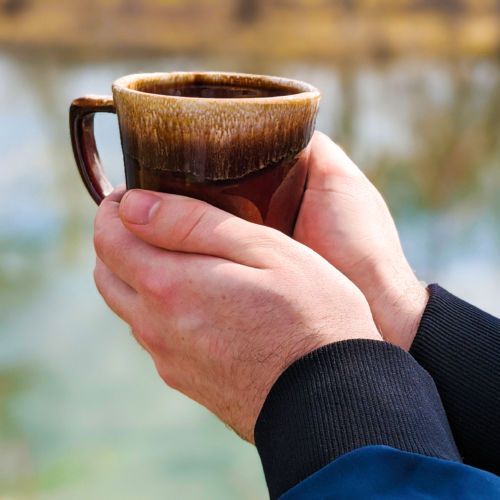 Register for a Wetland Coffee Break
Karst hydrogeology & wetlands
Maureen Muldoon and Grace Graham, WI Geological & Natural History Survey
Friday, April 21, 2023
10:30 am
Description
Have you ever heard of "karst"? Hydrogeologist Maureen Muldoon will provide an introduction to the hydrogeology of Wisconsin's karst landscapes. Geologist Grace Graham will talk about the relationship between karst springs and wetlands.
Maureen Muldoon
started her career with the Wisconsin
Geological
& Natural History Survey (WGNHS) in 1987. In 1998 she moved to UW-Oshkosh for 21 years, where she was a professor of Geology. She has recently returned to the WGNHS, where she conducts research that focuses on applied groundwater questions throughout Wisconsin with a focus on hydrogeology of karst.
Grace Graham
is a geologist for WGNHS, where she does fieldwork, data management, and geographic information system (GIS) work for a variety of projects and research topics, balancing her between the field and the office.
The Wisconsin Frog & Toad Survey: How to Become a Frogger in Citizen Science
Andrew Badje, Wisconsin Department of Natural Resources
Friday, April 28, 2023
10:30 am
Description
The Wisconsin Frog and Toad Survey was formally launched in 1984 amid concerns about declining populations of several species of frogs. Since then, citizen scientists have helped DNR conservation biologists better define the distribution, status, and population trends of all 12 frog and toad species in Wisconsin. Join DNR conservation biologist Andrew Badje to learn more about how you can become a "frogger" by lending your ears to monitor and help conserve frogs and toads in all corners of Wisconsin.
Andrew Badje
is a Conservation Biologist with the Wisconsin Department of Natural Resources' Bureau of Natural Heritage Conservation who coordinates the Wisconsin Frog and Toad Survey. Andrew received his bachelor's degree in biological aspects of conservation and a certificate in geographical information systems from UW-Madison. Since 2010, his work has focused on the conservation of amphibians, reptiles, and bats.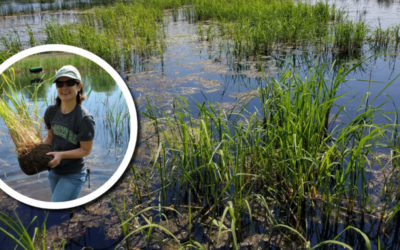 Manoomin (wild rice) is a native annual wetland grass with profound importance for many indigenous tribes in Wisconsin along with fish and wildlife. Conservation professionals are using an adaptive management approach to seed wild rice in the fall at priority Green...