Wisconsin Wetlands Association launched our Wetland Coffee Breaks in to help keep our community of wetland lovers connected and learning about wetlands throughout the year, from anywhere! Our Wetland Coffee Break series features brief presentations about wetlands, the plants and animals that call them home, and the many natural benefits they provide to our communities.
Wetland Coffee Breaks are offered as live presentations via secure Zoom meetings. See below for a list of upcoming presentations and to register. Once you register, you'll receive an automatic email including the URL link and password you'll need to access the meeting.
Wetland Coffee Breaks are also recorded and posted so you can watch any that you missed live. Generally, we'll post a Coffee Break recording within a week of the live session. You'll find links to these recordings below.
We are grateful to all of the presenters for sharing their knowledge and expertise and to everyone interested in learning more about wetlands!
If you are interested in giving a Wetland Coffee Break presentation, or if you have a wetland topic you'd like to see covered, please contact Katie at Katie.Beilfuss@wisconsinwetlands.org.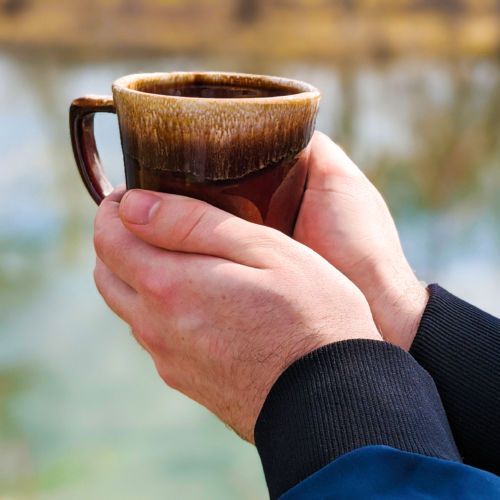 Register for a Wetland Coffee Break
Ears in the Driftless: BioAcoustic monitoring in a restored wetland

Mike & Marcie O'Connor, landowners
Friday, June 11, 2021
10:30 am
Description
BioAcoustics is a cross-disciplinary combination of acoustics and ecology. Learn how landowners Mike and Marcie O'Connor are using this technique to document habitat changes over the course of restoring wetlands on their land, Prairie Haven, in Wisconsin's Driftless Area. How does bioacoustic monitoring work, and what have they learned? Join us for this Wetland Coffee Break to find out!
Mike and Marcie O'Connor are retired landowners working to restore and manage their land in Wisconsin's Driftless Area. Marcie started learning to identify plants when she was about 10 years old, studied botany and ecology in college, and has remained interested in plants and restoration ecology ever since. Today, she focuses on restoring Prairie Haven (www.PrairieHaven.com) and the citizen science of identifying and documenting all the animals and plants that she finds there. Mike is a retired tech-industry entrepreneur who started fooling around with music and audio about as early as Marcie got interested in plants. BioAcoustics is a great way for him to bridge between his interest in all things tech and the restoration work Marcie and he do.
Establishing a Bay of Green Bay National Estuarine Research Reserve

Emily Tyner, UW-Green Bay
Friday, June 25, 2021
10:30 am
Description
In recognition of the ecological, cultural, and historical importance of the wetland and estuarine systems of Green Bay, UW-Green Bay is leading the process to designate the Bay of Green Bay as a National Estuarine Research Reserve (NERR). The NERR System is a national network of 29 sites across the coastal US, including the Great Lakes, designed to protect and study estuaries and their coastal wetlands. Wisconsin already has one designated NERR on Lake Superior. Emily will discuss the benefits of a NERR designation for Northeast Wisconsin and opportunities to provide input and thoughts on the role a reserve could fill in the region.
Emily Tyner is the first-ever Director of Freshwater Strategy at UW-Green Bay. She is a Doctoral candidate in the School of Freshwater Sciences (SFS) at the University of Wisconsin-Milwaukee, where her dissertation focuses on the Human Dimensions of Natural Resources and Science Communication.
Managing impacts of the invasive Emerald Ash Borer on Wisconsin's wooded wetlands

Brad Hutnik, Wisconsin DNR
Friday, July 9, 2021
10:30 am
Description
Join forester Brad Hutnik to learn about Emerald ash borer (EAB), an exotic insect that was first identified in southeast Michigan in 2002. In 2008, EAB was detected in Ozaukee and Washington Counties in southeast Wisconsin. Since then, EAB has been found in many areas of the state. The insect is expected to kill more than 99% of white, green, and black ash in Wisconsin, regardless of a forest stand's size, ash density, or species composition. Brad will present the current status of EAB in Wisconsin, review current management recommendations when EAB is present, and look ahead to what this means long-term for the ecology of forested wetlands.
Brad Hutnik is a forest ecologist/silviculturist with the Wisconsin Department of Natural Resources, stationed in Madison. Brad graduated with a bachelor's degree in forest management from the University of Wisconsin – Stevens Point in 1997. Before joining the WDNR, Brad worked for Consolidated Papers (now New Page), the Lake County Forest Preserve District (Lake Co., IL), and Clark Forestry (Baraboo, WI). From 2002-2012 he served as Lower Wisconsin State Riverway forester and  took on the forest ecologist/silviculturist position in 2012. He currently lives in Spring Green, WI, with his wife and family.
Old lineage, new threats: The Ouachita map turtles (Graptemys ouachitensis) of the Lower Wisconsin River

Greg Geller, Independent research biologist
Friday, July 23, 2021
10:30 am
Description
Learn about some of the modern-day challenges to turtle nest survival, focusing on the map turtles of the Lower Wisconsin River, one of Wisconsin's Ramsar Wetlands of International Importance. Independent research biologist Greg Geller will trace the development of an electric fence designed to increase nest success and relate its use in turtle conservation efforts. He'll also touch on a new frontier in turtle biology–the search for sound production in turtles and its possible function–and share the sounds produced by Ouachita map turtle hatching, the first documented for any species in North America.
Greg Geller is an independent field biologist who conducts research on the wildlife around his home base in southwest Wisconsin as an avocation, continuing a lifelong involvement in the natural sciences. He has a bachelor's degree in wildlife ecology from the UW-Madison (1982) but considers himself largely self-taught. Since 2006, his focus has been on exploring the natural history of turtles and turtle nest predators and ways to increase turtle nesting success as well as developing new field research techniques.
Visible and invisible mending: An intersection of art and ecology

Nancy Aten, Landscapes of Place
Friday, August 13, 2021
10:30 am
Description
Ecological restoration, the process of assisting the recovery of an ecosystem, is a process of mending. In mending, there is much promise –- for both lands and people. Nancy Aten's work practicing ecological restoration, especially involving wetlands, interacts with her work as a monotype printmaker — especially around this idea of mending. Join this Wetland Coffee Break to learn more about Nancy's work and how these domains interact for her.
Nancy Aten, PLA, ASLA is an award-winning landscape architect practicing ecological restoration and conservation planning at her firm Landscapes of Place in Wisconsin. She is also an accomplished monotype printmaker who has exhibited at Urban Ecology Center and UW-Madison Arboretum.
The story behind the SWANCC decision: Site history and permitting

Vince Mosca, ecologist
Friday, August 27, 2021
10:30 am
Description
A 2001 U.S. Supreme Court decision in the case SWANCC v. the U.S. Army Corps of Engineers interpreted a provision of the Clean Water Act that was the basis for the federal wetlands permitting program. The decision led to the removal of federal protections for "isolated waters" (including isolated wetlands). While all wetland practitioners know the impact of the SWANCC decision on wetland jurisdiction, few people know the backstory of the site that led to this monumental court decision. Join ecologist Vince Mosca to learn some of the unique facts about the site in Bartlett, IL, and failed wetland permitting attempts to provide context for how we got to where we are today.
Vince Mosca is Vice President and Senior Ecologist at Hey & Associates. He has been involved with thousands of wetland and ecological assessment projects over the past 30 years in northeastern Illinois and Wisconsin. He graduated from Northland College with a bachelor's in biophysical environmental studies and chemistry and holds a master's degree in ecosystem studies from UW-Green Bay.
Watch previous presentations
Click "Older Entries" below to see more past presentations, or click here.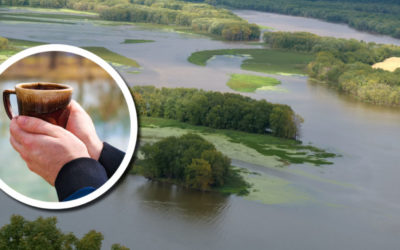 Take a photographic journey of this incredibly diverse and magnificent landscape, including the prehistoric snails who call it home and the arctic visitors it entices.