The Wetland Coffee Break series helps keep our community of wetland lovers connected and learning about wetlands throughout the year, from anywhere! Bring your coffee and learn about wetlands, the plants and animals that call them home, and the many natural benefits they provide to our communities. Sessions are held on Zoom and feature time for audience Q&A.
See below for a list of upcoming presentations and to register. Once you register, you'll receive an automatic email including the URL link and password you'll need to access the meeting. We record and post each presentation so you can watch any that you missed live. You'll find links to these recordings below, and you can also find them on our Facebook page.
We are grateful to all of the presenters for sharing their knowledge and expertise and to everyone interested in learning more about wetlands! If you are interested in giving a Wetland Coffee Break presentation, or if you have a wetland topic you'd like to see covered, please contact Katie.Beilfuss@wisconsinwetlands.org.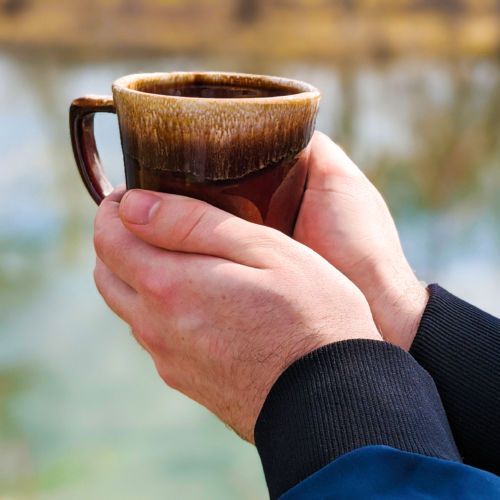 Register for a Wetland Coffee Break
Mink frog calling surveys: The newest addition to the Wisconsin Frog and Toad Survey
Rori Paloski and

Emma Pauly-Hubbard

, Wisconsin DNR

Friday, December 15, 2023
10:30 am
Description
The Wisconsin Frog and Toad Survey, the country's longest running amphibian monitoring program, recently added new survey routes in northern Wisconsin to target the mink frog. The mink frog, a Species of Special Concern, is a special focus due to its rarity, susceptibility to climate change in Wisconsin, and unusual calling pattern. Join conservation biologists Rori Paloski and Emma Pauly-Hubbard to learn about this species and the new program being implemented to better monitor its status and condition.
Rori Paloski is a Conservation Biologist with the Wisconsin DNR specializing in herpetology and endangered species regulation. She is involved with a variety of herpetology projects throughout Wisconsin. Rori is also currently working on her Ph.D. at UW-Madison researching the endangered eastern massasauga rattlesnake.
Emma Pauly-Hubbard is a seasonal Conservation Biologist with the Wisconsin DNR specializing in herpetology. She has worked on the Wisconsin Frog and Toad Survey's mink frog survey since it was created. Emma received a master's degree in biology from Emporia State University, where her research focused on prairie ring-necked snakes.
Reciprocal relationships with restoration and protection efforts
Andrew LaPlant and Bobbie Webster, Cofrin Center for Biodiversity, UW-Green Bay
Friday, January 12, 2024
10:30 am CT
Description
Learn about the ecological and cultural significance of the newly created Wequiock Creek Natural Area in Brown County, WI, and how it was protected. Andrew LaPlant and Bobbie Webster of UW-Green Bay will share how they are conducting restoration efforts here in a way that honors the area's significance to Indigenous people. The talk will wrap up with a summary of early results and their hopes for the future.
Andrew LaPlant is a UW-Green Bay alumnus who brings an array of natural resource management experience from the National Park Service (Assateague Island National Seashore & Indiana Dunes National Park), Wisconsin DNR (State Natural Ares Program), Door County Soil & Water Conservation Department, and NES Ecological Services in Green Bay.
Bobbie Webster is the Natural Areas Ecologist for UW-Green Bay. She has considerable experience working in land management with previous positions with The Door County Land Trust, The Nature Conservancy, and Wisconsin DNR. She received both her M.S. in Natural Resources and her B.S. in Public Administration and Policy Analysis, Political Science, and Resource Management from the University of Wisconsin-Stevens Point.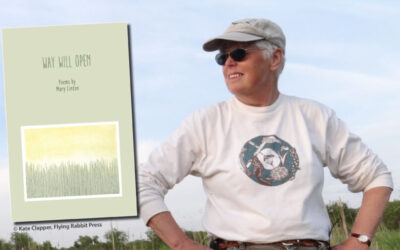 Join us for this special Wetland Coffee Break to honor Mary's memory and celebrate her craft as a poet.