The Wetland Coffee Break series helps keep our community of wetland lovers connected and learning about wetlands throughout the year, from anywhere! Bring your coffee and learn about wetlands, the plants and animals that call them home, and the many natural benefits they provide to our communities. Sessions are held on Zoom and feature time for audience Q&A.
See below for a list of upcoming presentations and to register. Once you register, you'll receive an automatic email including the URL link and password you'll need to access the meeting. We record and post each presentation so you can watch any that you missed live. You'll find links to these recordings below, and you can also find them on our Facebook page.
We are grateful to all of the presenters for sharing their knowledge and expertise and to everyone interested in learning more about wetlands! If you are interested in giving a Wetland Coffee Break presentation, or if you have a wetland topic you'd like to see covered, please contact Katie.Beilfuss@wisconsinwetlands.org.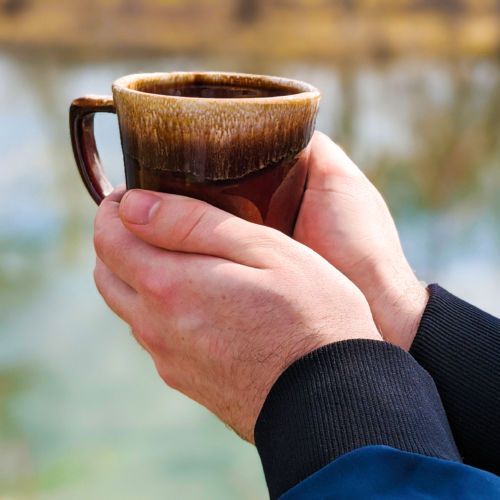 Register for a Wetland Coffee Break
Upper Mississippi River restoration history: From dam planning to partnership success
Jeff Janvrin, Wisconsin DNR
Friday, July 8, 2022
10:30 am
Description
Most people have a mental picture of the Mississippi River shaped through the writings of Mark Twain, media images of floods, school lessons in geography, and/or personal experience. Many, however, are not aware of how extensively humans have altered the river's ecosystem and what it takes to make a large floodplain river like the Mississippi a more sustainable ecosystem. Mississippi River habitat restoration is an art that blends an understanding of historical events, science, insight, communication, and societal desires. In this presentation, Mississippi River Habitat Specialist Jeff Janvrin will touch on these topics and highlight examples of progress through partnerships in recent decades.
Jeff Janvrin has 31 years of experience as Wisconsin DNR's Mississippi River Habitat Specialist. He coordinates Wisconsin's involvement in the selection, planning, design, construction, and monitoring of habitat rehabilitation and enhancement projects as part of the Upper Mississippi River Restoration Program. He has worked on more than 35 habitat rehabilitation and enhancement projects in 3 different states and on several other state- and federally-funded habitat projects. Jeff holds a bachelor's degree in wildlife from UW-Stevens Point and a master's degree in wildlife from the University of Missouri-Columbia.
Breathing life into an old canoe: Restoring the Swampstakes Old Town wood canvas canoe

Jim Ruwaldt, WWA Board Vice Chair
Friday, July 22, 2022
10:30 am
Description
Jim Ruwaldt is well-seasoned in the art and craft of both wetland restoration and watercraft restoration. Retired after a long career in wetland restoration with the USFWS, Jim recently contributed his vision, time, and expertise to WWA to restore an old wood canvas canoe as the grand prize for our wetland Swampstakes. Hear from Jim about what he looked for in selecting an old canoe for restoration and how he went about breathing life back into the 1941 Old Town canoe he selected. Jim will talk about the steps in the restoration, how he sourced and used the original build sheets for this particular canoe to guide his restoration, and what special details he loves most about the final product. You will also learn about how YOU could be the lucky winner of this gorgeous restored canoe through WWA's Swamstakes. More info at
wisconsinwetlands.org/swampstakes
.
Jim Ruwalt is the Vice Chair of the Wisconsin Wetlands Association. He worked for the U.S. Fish and Wildlife Service (USFWS) in Wisconsin, Indiana, and South Dakota for 32 years. From 1996 until his retirement in 2009, he served as the USFWS Wisconsin Private Lands Coordinator, supervising habitat restoration activities on private lands statewide. He also restores classic wooden boats.
Restoring wild rice in Green Bay west shore coastal wetlands
Amy Carrozzino-Lyon, UW-Green Bay
Friday, August 5, 2022
10:30 am
Description
Manoomin (wild rice) is a native annual wetland grass with profound importance for many indigenous tribes in Wisconsin along with fish and wildlife. Conservation professionals are using an adaptive management approach to seed wild rice in the fall at priority Green Bay west shore coastal marshes and then monitor sites during the growing season to inform future management and restoration efforts. An outreach program in local schools also provides an opportunity to introduce K-12 students to Manoomin as a teacher in the classroom and a connection to place-based wetland restoration.
Amy Carrozzino-Lyon is the Restoration Scientist and Green Bay Restoration Project Coordinator at UW-Green Bay. She collaborates with conservation partners on projects working toward ecological restoration of coastal wetland communities as well as stakeholder engagement, outreach, and education.
Northern pike life history along Green Bay's west shore

Tammie Paoli, WDNR
Friday, September 9, 2022
10:30 am
Description
WDNR Fish Biologist Tammie Paoli will provide an overview of the unique life history of northern pike along Green Bay's west shore. Pike are a self-sustaining, native top predator in Green Bay that provide recreational fishing opportunities. Learn about challenges to pike populations such as wetland habitat loss, invasive species including Phragmites, and land-use practices that may impact pike spawning habitat.
Tammie Paoli has been a fisheries biologist with WDNR for 15 years out of the Peshtigo DNR office. Her primary area of responsibility is Green Bay and the west shore tributaries where her species of focus is yellow perch, northern pike, and brown trout. She also covers the southern half of inland Oconto county including the prized trout fishery of the South Branch Oconto River.
The role and application of prescribed fire in Wisconsin wetlands
Hannah Spaul, The Nature Conservancy
Friday, September 23, 2022
10:30 am
Description
Many wetlands in Wisconsin burned frequently as part of the historical fire regime, often lit by the indigenous peoples of the area. Join Hannah Spaul, Director of Land Management for The Nature Conservancy in Wisconsin, to learn about the historic role of fire in the state's wetlands. She'll also talk about how today's managers apply prescribed fire as a critical management tool to promote native species, control invasive ones, and manage for woody brush encroachment. Tune in to hear more about the opportunities, challenges, and successes of the use of fire in wetlands in Wisconsin.
Hannah Spaul has been managing lands, including many wetlands, in Wisconsin with prescribed fire for more than 20 years for The Nature Conservancy. She is a founding member of the Wisconsin Prescribed Fire Council, a Co-PI on the Joint Fire Science Program Tallgrass Prairie and Oak Savana Fire Consortia, and an avid pyro-tourist (one who travels for fun to visit fire-dependent and fire-managed areas).
It's the little things that run the world: the importance of aquatic invertebrates
Mike Miller, WDNR
Friday, October 7, 2022
10:30 am
Description
Join stream ecologist Mike Miller to learn about the variety of invertebrates found in Wisconsin's flowing waters and connected wetlands, including information on species diversity, biological fun facts, their role in the functioning of streams, and their use as indicators of ecosystem health.
Mike Miller is a stream ecologist working for Wisconsin's Department of Natural Resources' Water Quality Bureau out of Madison. Much of his work is focused on stream monitoring and assessment, and current projects include monitoring the concentrations of pesticides found in Wisconsin's flowing waters and assessing their environmental impacts as well as exploring the use of unmanned aerial vehicles (drones) for natural resources assessment. Mike is a co-author of Field Guide to Wisconsin Streams and teaches a stream ecology and watershed management course in UW-Madison's Nelson Institute. When not thinking, writing, or teaching about streams, he can be found getting out-witted by animals with pea-sized brains when flyfishing for trout in Wisconsin's Driftless Area.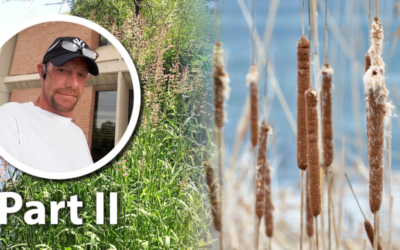 Part 2: How a system dynamics approach works in practice Note: This presentation will be more technical than many of the talks in the Wetland Coffee Break series   State and transition models of community dynamics predict that feedback processes and synergistic...