The Wetland Coffee Break series helps keep our community of wetland lovers connected and learning about wetlands throughout the year, from anywhere! Bring your coffee and learn about wetlands, the plants and animals that call them home, and the many natural benefits they provide to our communities. Sessions are held on Zoom and feature time for audience Q&A.
See below for a list of upcoming presentations and to register. Once you register, you'll receive an automatic email including the URL link and password you'll need to access the meeting. We record and post each presentation so you can watch any that you missed live. You'll find links to these recordings below, and you can also find them on our Facebook page.
We are grateful to all of the presenters for sharing their knowledge and expertise and to everyone interested in learning more about wetlands! If you are interested in giving a Wetland Coffee Break presentation, or if you have a wetland topic you'd like to see covered, please contact Katie.Beilfuss@wisconsinwetlands.org.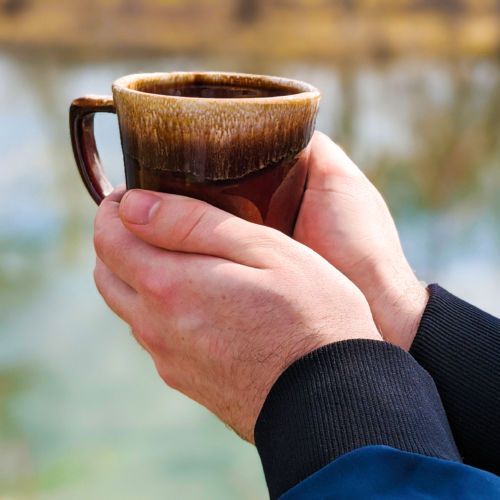 Register for a Wetland Coffee Break
Opportunities to accelerate watershed-scale runoff management: A law and policy perspective
Paul G. Kent, Stafford Rosenbaum LLP and Erin O'Brien, Wisconsin Wetlands Association
Friday, May 20, 2022
10:30 am
Description
Tune in to hear environmental attorney Paul Kent and WWA's Erin O'Brien describe how watershed-scale runoff management makes sense from both resource management and environmental policy perspective. Paul will provide an overview of historic and current stormwater management laws and insights on the need for a more integrated approach. Erin will provide context for how this discussion fits with WWA's ongoing efforts to build policy and program support for hydrologic assessment and restoration. Together they will set the stage for discussion on how watershed-scale, hydrology-focused approaches to stormwater management could be supported under current regulatory frameworks and other state programs.
Paul G. Kent is a senior partner with Stafford Rosenbaum LLP in Madison, Wisconsin. His practice focuses on environmental regulatory matters with a particular emphasis on water issues including wastewater, stormwater, drinking water, shorelands, wetlands, and navigable water issues. He has taught the environmental law course at the University of Wisconsin Law School since 1989 and has authored several publications including Wisconsin Water Law in the 21st Century.
Erin O'Brien is Policy Programs Director for Wisconsin Wetlands Association. Her current work focuses on strengthening state laws and regulations governing wetland management, building capacity to help integrate wetland conservation into state-sponsored programs, and providing support to communities interested in restoring wetlands to solve problems. Erin has a Master's degree in Land Resources from the University of Wisconsin-Madison.
The Stream Functions Pyramid: A framework for effective watershed restoration

Paxton Ramsdell, Ecosystem Planning & Restoration
Friday, June 3, 2022
10:30 am
Description
Protecting and restoring streams requires thinking outside of the stream's channel and banks. Join Paxton Ramsdell as he describes the five hierarchical functions of streams—hydrology, hydraulics, geomorphology, physicochemical, and biology—and describes the importance of accounting for each of these functions when protecting or restoring streams and watersheds. Whether your goal is to reduce erosion, improve water quality, or protect a sensitive population of fish, the Stream Functions Pyramid framework is a proven approach for meeting your stream and watershed health goals.
Paxton Ramsdell is a natural resource professional with experience in state and federal policy, corporate sustainability, and landowner incentive programs. At Ecosystem Planning and Restoration (EPR), Paxton works with clients to regionalize the Stream Quantification Tool and Debit Calculator and contributes to stream restoration projects. Paxton has a Bachelor's Degree in Government from Hamilton College and a Master's of Science in Forest Resources and Environmental Conservation from Virginia Tech.
Blanchard's cricket frog (Acris blanchardi) spring movement ecology in Wisconsin

Andrew Badje, Wisconsin DNR
Friday, June 17, 2022
10:30 am
Description
The Blanchard's cricket frog
(Acris blanchardi)
experienced widespread declines in distribution and abundance along its northern range in the mid-to-late 1900s. Since then, species experts have begun monitoring Blanchard's cricket frogs and researching the key facets of their ecology and life history to help prevent future declines and manage for healthy and sustainable populations. The objectives of research done in 2010-11 were to study the phenology, movements, habitat use, and life history of Blanchard's cricket frogs in southwest Wisconsin through visual encounter surveys and marking techniques. The results of this research were recently published in the journal
Herpetological Conservation and Biology
. Join Wisconsin DNR conservation biologist Andrew Badje to hear about past and current conservation efforts for this species in Wisconsin and to learn how recent results are driving conservation efforts for this species in Wisconsin today.
Andrew Badje is a Conservation Biologist with the Wisconsin Department of Natural Resources' Bureau of Natural Heritage Conservation. Andrew received his bachelor's degree in biological aspects of conservation and a certificate in geographical information systems from UW-Madison. Since 2010, his work has focused on the conservation of amphibians, reptiles, and bats.
July 8 - Upper Mississippi River restoration history: From dam planning to partnership successes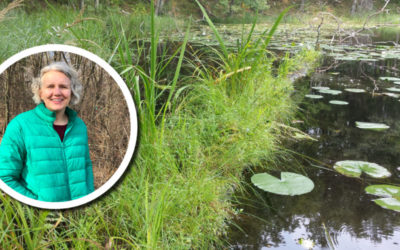 Have you ever wanted to know more about the plant diversity that lurks in green wetland meadows and marshes? Dr. Mandy Little will share her knowledge of sedges, a plant family that dominates healthy Wisconsin wetlands.