The Wetland Coffee Break series helps keep our community of wetland lovers connected and learning about wetlands throughout the year, from anywhere! Bring your coffee and learn about wetlands, the plants and animals that call them home, and the many natural benefits they provide to our communities. Sessions are held on Zoom and feature time for audience Q&A.
See below for a list of upcoming presentations and to register. Once you register, you'll receive an automatic email including the URL link and password you'll need to access the meeting. We record and post each presentation so you can watch any that you missed live. You'll find links to these recordings below, and you can also find them on our Facebook page.
We are grateful to all of the presenters for sharing their knowledge and expertise and to everyone interested in learning more about wetlands! If you are interested in giving a Wetland Coffee Break presentation, or if you have a wetland topic you'd like to see covered, please contact Katie.Beilfuss@wisconsinwetlands.org.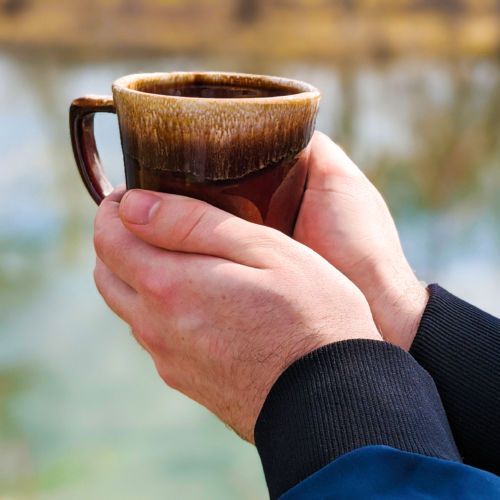 Register for a Wetland Coffee Break
Visible and invisible mending: An intersection of art and ecology

Nancy Aten, ecologist and artist
Friday, August 13, 2021
10:30 am
Description
Ecological restoration, the process of assisting the recovery of an ecosystem, is a process of mending. In mending, there is much promise –- for both lands and people. Nancy Aten's work practicing ecological restoration, especially involving wetlands, interacts with her work as a monotype printmaker — especially around this idea of mending. Join this Wetland Coffee Break to learn more about Nancy's work and how these domains interact for her.
Nancy Aten, PLA, ASLA is an award-winning landscape architect practicing ecological restoration and conservation planning at her firm Landscapes of Place in Wisconsin. She is also an accomplished monotype printmaker who has exhibited at Urban Ecology Center and UW-Madison Arboretum.
The story behind the SWANCC decision: Site history and permitting

Vince Mosca, ecologist
Friday, August 27, 2021
10:30 am
Description
A 2001 U.S. Supreme Court decision in the case SWANCC v. the U.S. Army Corps of Engineers interpreted a provision of the Clean Water Act that was the basis for the federal wetlands permitting program. The decision led to the removal of federal protections for "isolated waters" (including isolated wetlands). While all wetland practitioners know the impact of the SWANCC decision on wetland jurisdiction, few people know the backstory of the site that led to this monumental court decision. Join ecologist Vince Mosca to learn some of the unique facts about the site in Bartlett, IL, and failed wetland permitting attempts to provide context for how we got to where we are today.
Vince Mosca is Vice President and Senior Ecologist at Hey & Associates. He has been involved with thousands of wetland and ecological assessment projects over the past 30 years in northeastern Illinois and Wisconsin. He graduated from Northland College with a bachelor's in biophysical environmental studies and chemistry and holds a master's degree in ecosystem studies from UW-Green Bay.
Snapshot Wisconsin: Gathering and using trail camera data in wetlands and beyond

Emily Buege Donovan, research scientist
Friday, September 10, 2021
10:30 am
Description
Snapshot Wisconsin is a citizen-science-based trail camera project that seeks to collect wildlife data needed for wildlife management decision-making. Volunteers host cameras in a variety of habitats throughout the state. Join WDNR research scientist Emily Buege Donovan to hear how the project works and how the trail camera data can be used to monitor wildlife in Wisconsin's wetlands and beyond. She'll also let you know how you can get involved!
Emily Buege Donovan has been a Research Scientist for the Snapshot Wisconsin project since 2018. She received a bachelor's degree in ecology from Winona State University in Minnesota and a master's degree in geography from the University of Alabama. Her thesis research examined habitat selection by cichlid fish in Belize.
Monitoring pollinators in wetlands: opportunities for citizen scientists

Eva Lewandowski, citizen-based monitoring coordinator
Friday, September 29, 2021
10:30 am
Description
Many Wisconsin volunteers participate in monitoring projects to track the distribution and abundance of pollinators. These projects collect data crucial to conservation research and land management, but wetlands are underrepresented in the monitoring efforts. Join citizen-based monitoring coordinator Eva Lewandowski to learn more about how data collected by citizen scientists help scientists and land managers. Eva will also discuss opportunities for volunteers to monitor bees and butterflies in wetlands and other habitats across the state.
Eva Lewandowski is the Citizen-based Monitoring Coordinator at the Wisconsin DNR, and she serves on the board of the Citizen Science Association. She earned a PhD in Conservation Biology from the University of Minnesota.
Climate change resources for wetland managers

Ryan O'Connor, ecologist
Friday, November 5, 2021
10:30 am
Description
Details coming soon!
Ryan O'Connor is an ecologist who coordinates and conducts biotic inventories of natural communities for WDNR's Natural Heritage Conservation program. His professional interests include providing land managers with high-quality data to make better decisions, developing adaptation resources, and hunting for rare and invasive plants.
State Natural Areas at 70: Still protecting Wisconsin's Wetland Gems®

Thomas Meyer, conservation biologist
Friday, November 19, 2021
10:30 am
Description
Join conservation biologist Thomas Meyer to learn about the Wisconsin DNR's State Natural Areas Program, the oldest and largest state-wide nature preserve protection program in the nation, celebrating its 70th year in 2021. Thomas will give a brief history and highlights of the program and then take a virtual tour of some of the state's most outstanding natural areas — from old-growth forests to vibrant prairies to biologically diverse wetlands — and learn more about what makes them so special.
Thomas Meyer is a conservation biologist with the Wisconsin DNR. His 35-year career with the Bureau of Natural Heritage Conservation in Madison has focused on protecting native ecosystems and habitat for rare species of plants and animals. He helps guide the State Natural Areas Program, which protects some of the best remaining ecological communities in the state (some of which are also Wetland Gems®!).
Watch previous presentations
Click "Older Entries" below to see more past presentations, or click here.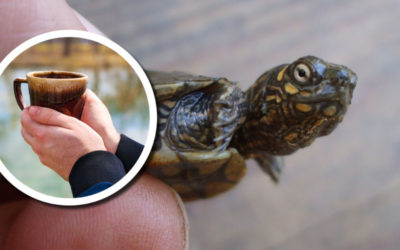 Learn about some of the modern-day challenges to turtle nest survival, focusing on the map turtles of the Lower Wisconsin River.