The Wetland Coffee Break series helps keep our community of wetland lovers connected and learning about wetlands throughout the year, from anywhere! Bring your coffee and learn about wetlands, the plants and animals that call them home, and the many natural benefits they provide to our communities. Sessions are held on Zoom and feature time for audience Q&A.
See below for a list of upcoming presentations and to register. Once you register, you'll receive an automatic email including the URL link and password you'll need to access the meeting. We record and post each presentation so you can watch any that you missed live. You'll find links to these recordings below, and you can also find them on our Facebook page.
We are grateful to all of the presenters for sharing their knowledge and expertise and to everyone interested in learning more about wetlands! If you are interested in giving a Wetland Coffee Break presentation, or if you have a wetland topic you'd like to see covered, please contact Katie.Beilfuss@wisconsinwetlands.org.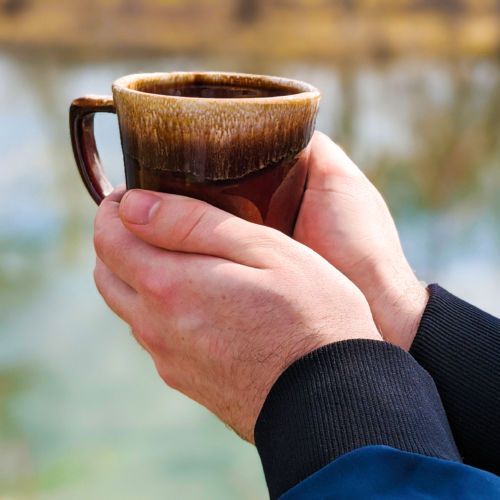 Register for a Wetland Coffee Break
The fascinating fishes of the floodplains of Wisconsin's largest rivers
John Lyons, Curator of Fishes, UW Zoological Museum
Friday, December 9, 2022
10:30 am
Description
The Mississippi, Wisconsin, Wolf, and other large rivers in Wisconsin have extensive floodplain wetlands that support a diverse fish fauna. Some species are important gamefish, but most are little-known yet vitally important to a healthy ecosystem. Join John Lyons, Curator of Fishes, UW Zoological Museum, as he reviews these large river wetlands and their fishes and discusses conservation concerns and opportunities.
John Lyons
is
the Curator of Fishes at the University of Wisconsin Zoological Museum in Madison, where he also teaches a class on fish ecology. From 1985 until his retirement in 2017, he was a fisheries research scientist and ultimately supervisor for the Wisconsin DNR, working statewide on fisheries management and fish conservation issues. He is interested in all things related to fishes and their habitats including scientific research, conservation, sport fishing, canoeing and boating, underwater observation, fish keeping in aquaria, and cooking and eating fish.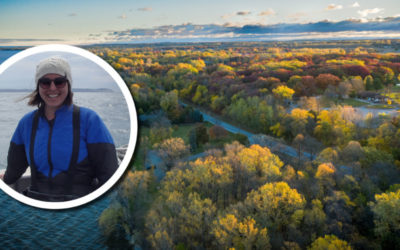 Two years after her first Wetland Coffee Break on this topic, UW-Green Bay Director of Freshwater Strategy Emily Tyner will provide an update on the designation of the Bay of Green Bay as a National Estuarine Research Reserve (NERR).