Raising the visibility of Wisconsin's wetlands
Wisconsin Wetlands Association works to advance wetland conservation, and one of the ways we do this is by raising the visibility of our state's wetlands. We are also working to increase recognition for Wisconsin's world-class wetlands by collaborating to nominate these wetlands for designation as Wetlands of International Importance under the Ramsar Convention on Wetlands, and have successfully achieved the designation for every site we have worked to nominate. 
What is the Ramsar Convention on Wetlands?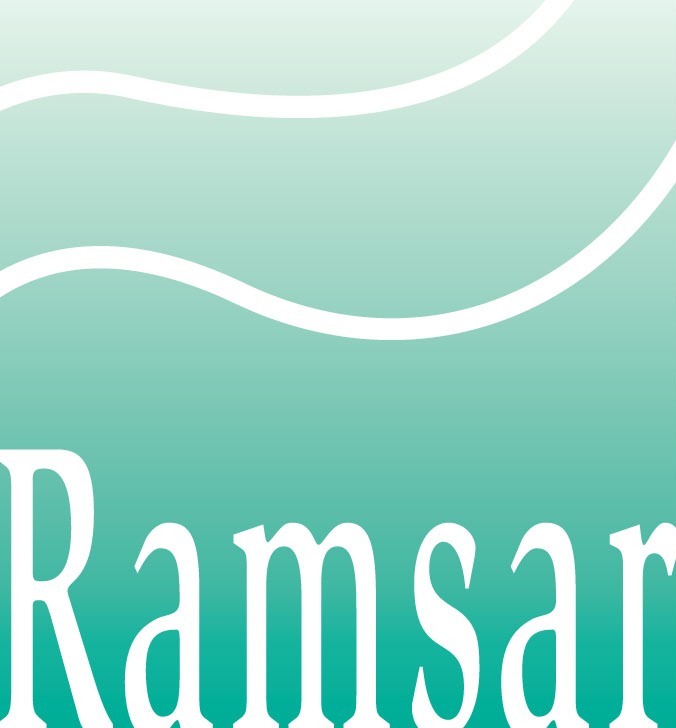 The international Convention on Wetlands (known as the "Ramsar Convention") is a non-regulatory, intergovernmental treaty that provides the framework for national action and international cooperation for the conservation and wise use of wetlands and their resources. The Ramsar Convention on Wetlands is an international convention first signed in Ramsar, Iran in 1971. The Ramsar convention encourages nations to promote wetland conservation and to designate of Wetlands of International Importance ("Ramsar sites").
The United States is a Party to the Convention, and as such has committed to support the "three pillars" of the Convention, including ensuring the conservation and wise use of wetlands it has designated as Wetlands of International Importance. The U.S. has designated more than 40 sites within its borders as Wetlands of International Importance, including the Chesapeake Bay, the Everglades, and the Niagara River Corridor. Six of these sites are located in the state of Wisconsin: Horicon Marsh, Upper Mississippi River Floodplain Wetlands, Kakagon/Bad River Sloughs, Door Peninsula Coastal Wetlands, Chiwaukee Illinois Beach Lake Plain, and the recently designated Lower Wisconsin Riverway.
A few key facts about Ramsar site designation:
Ramsar does not impose restrictions on nations and landowners, affect sovereignty rights, or act as a regulating entity or a UN convention.
Site designation is voluntary (land is only included if the landowner expressly requests to be included).
Site designation is entirely non-regulatory and does not supersede local ownership and management authority.
Wisconsin's newest Wetland of International Importance:
The Lower Wisconsin Riverway
The Lower Wisconsin Riverway was designated a Wetland of International Importance in August 2020. The site includes nearly 44,000 acres of land located between the Prairie du Sac dam and the confluence with the Mississippi River, a 92-mile stretch of river. The site provides high species and natural community diversity and richness within its matrix of uplands, waterways, and wetlands.
The Ramsar Convention has defined nine criteria by which all Wetlands of International Importance around the world are evaluated. The Lower Wisconsin River readily satisfies six of the nine criteria:
It harbors rare species and threatened ecological communities.
The proposed site is home to 44 rare vascular plant species and 121 rare animal species, including the federally endangered Hine's emerald dragonfly, Higgin's pearly eye and Sheepnose mussels, and Whooping crane. Rare communities include hardwood swamp, wet prairie, and wet-mesic prairie.
It is critical to biological diversity.
The proposed site includes high-quality examples of species and communities that have been identified as conservation priorities in the region, including 12 fish species, 25 breeding bird species, and 17 natural communities. Particularly important is the extent, continuity, and connectivity within and between populations and communities in this site.
It provides support during critical life cycle stage or in adverse conditions.
The proposed site provides critical habitat for breeding for birds, insects, and more. It also provides key corridor and stopover habitat for birds and bats and refuge during major floods and droughts for eagles and other species.
It is home to significant and representative fish.
The proposed site is one of the highest-quality large warm water river reaches remaining in the Midwestern US. It supports outstanding sport fisheries including smallmouth bass, walleye, channel catfish, bluegill, and northern pike.
It provides critical spawning grounds.
Because of the extent of and diversity within the site, it offers abundant spawning habits and food resources for seasonal migrations of many fish species.
It is home to more than 1% of a non-avian population.
The proposed site was chosen by the USFWS and WDNR for long-term monitoring and conservation of the federally endangered Higgins' eye pearly mussel because it provided essential habitat and is one of the few tributaries of the Mississippi River with a remaining population of this species.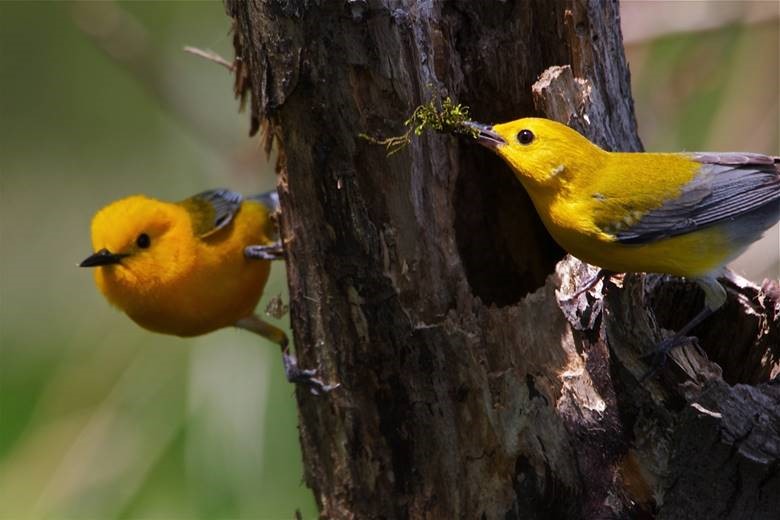 Prothonotary warblers. Photo: Steve S. Meyer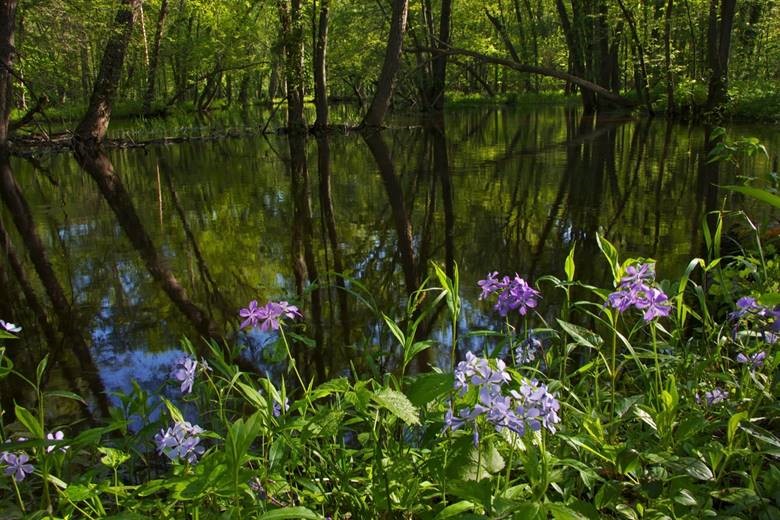 Woodland pholox bloom on a riverway slough. Photo: Steve S. Meyer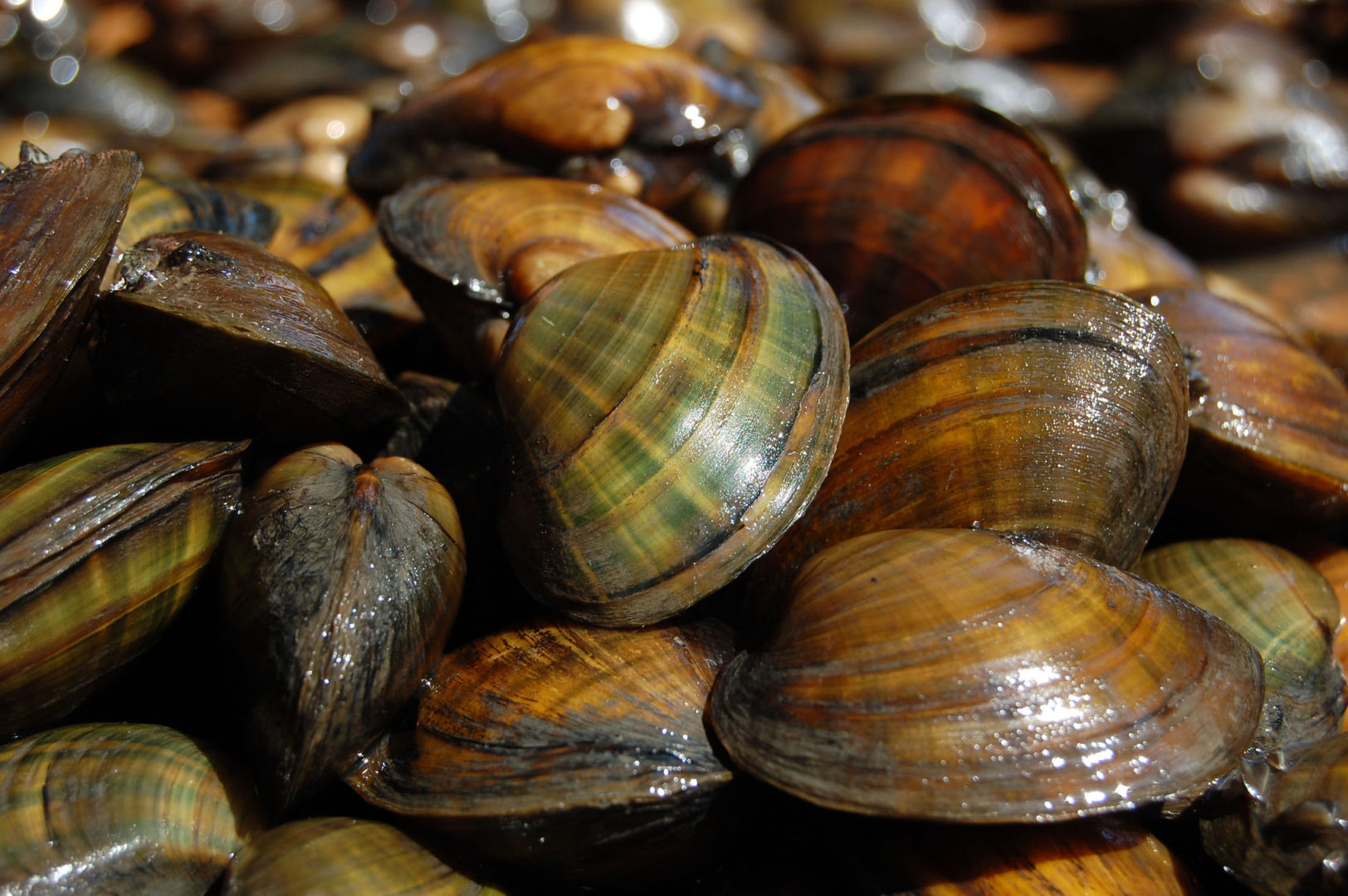 Higgin's pearly eye mussel. Photo: Gary J. Wege, USFWS
The site consists primarily of the Wisconsin River, tributary streams, backwater wetlands, and floodplain habitats. It also includes adjacent upland habitats protective of ground and surface waters that are linked to the health of wetland plant-animal communities. Some well-known areas included in the proposed site include Avoca Prairie and Tower Hill State Park (Wyalusing State Park is included in the Upper Mississippi River Floodplain Wetlands Ramsar site).
Landowners include the Wisconsin Department of Natural Resources, the US Bureau of Land Management, Ho-Chunk Nation, and one private parcel whose owners who asked their land be included.
Ramsar Wetlands of International Importance in Wisconsin:
Chiwaukee Illinois Beach Lake Plain
Door Peninsula Coastal Wetlands
Horicon Marsh
Kakagon/Bad River Sloughs
Lower Wisconsin Riverway
Upper Mississippi River Floodplain Wetlands