The Dismal Swamp Revealed: A Pathway to Freedom
Special Banquet Presentation by Dr. Cassandra Newby-Alexander
Wednesday, February 20, 2019 | 6:30–9:30 pm
Tickets: $45
Advanced registration is now closed. A limited number of banquet tickets may be available at the door; we recommend you arrive early (before 6 pm). Day-of tickets will only be sold until 6:30 pm or until sold out, whichever comes first.
Thirty miles west of the Atlantic Ocean is an area that William Byrd III called a "dreadful swamp" because of its size and environmental challenges. This area, lying between the James River in southeastern Virginia near Norfolk and the Albemarle Sound near Edenton, North Carolina, is now called the Dismal Swamp. The Swamp was a place where many enslaved African Americans from the surrounding counties in Virginia and North Carolina made their escape. Most did not remain in the swamp, instead using it as a route to the Norfolk harbor from which those seeking freedom secured passage aboard steamers headed North.
Once a marshland that spanned one million acres, the Dismal Swamp is now a 110,000-acre wildlife refuge. The refuge also commemorates its role as an escape route and safe place for fugitive slaves. Today, archaeological activity is documenting the maroons, African Americans who lived in communities inside the swamp for many years.
As the U.S. marks the 400th anniversary of the first black slaves' arrival in America, Dr. Newby-Alexander will share the stories of the Dismal Swamp and the people who passed through and lived there, exploring how this wetland provided critical refuge along the journey to freedom on the Underground Railroad.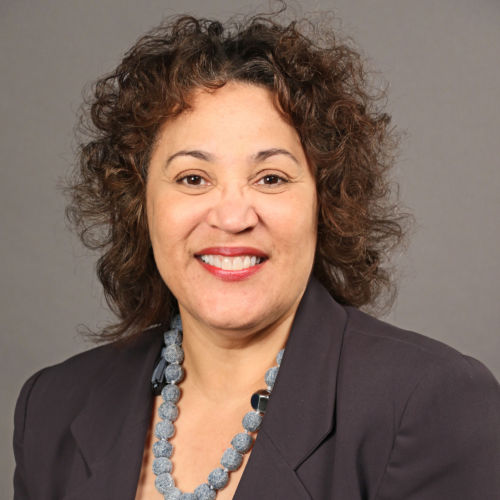 Dr. Cassandra Newby-Alexander
Professor of History | Dean of the College of Liberal Arts | Director, the Joseph Jenkins Roberts Center for African Diaspora Studies | Norfolk State University
Dr. Cassandra Newby-Alexander's publications focus on Virginia's African American history and the importance of the waterways in the Underground Railroad. She has also appeared in a number of documentaries and episodes on C-SPAN and serves on numerous boards.
Event Details
Wednesday, February 20, 2019 | 6:30-9:30 pm
Join us from 5-6:30 pm for a pre-banquet social and cash bar.
Madison Marriott West Conference Center
Michigan Ballroom
1313 John Q Hammons Drive
Middleton, WI 53562
Tickets
This special banquet presentation is held in conjunction with Wisconsin Wetland Association's annual Wetland Science conference and is open both to conference participants and the general public. Tickets for the banquet and presentation are $45 per person and must be purchased by February 14th. 
Questions? Call Wisconsin Wetlands Association at (608) 250-9971 or email programs@wisconsinwetlands.org.
Thanks go to We Energies for their sponsorship of this event.
Painting by Régis François Gignoux.